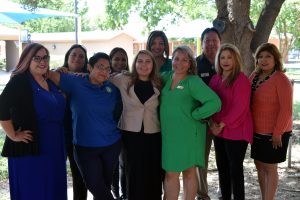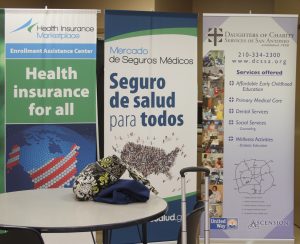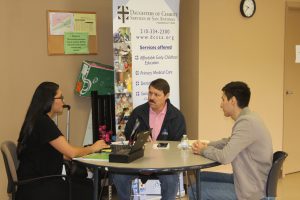 Ascension DePaul Services's Healthcare Navigators: Empowering & Educating our Community
When you think of the term "Navigator" what comes to mind? Maybe it's a captain navigating his crew across the open oceans? Maybe it's your cell phone, or GPS, navigating you to the nearest gas station or shopping center? In both of these cases, you're right on track.
So what do Ascension DePaul Services's Healthcare Navigators do for their clients? The same way a captain, or your cell phone, uses available resources to take you from Point A to Point B, our Healthcare Navigators use the resources available in your community to take you from little to no health care knowledge, to fully educated and, hopefully, fully covered by a health insurance program.
To be more specific, our Navigators inform the public of the importance of health care coverage by:
Helping individuals and families apply for coverage through the Marketplace for the Affordable Care Act, CHIP, and Medicaid.

Helping people with complex health issues find coverage and healthcare

Provide presentations to educate the community on the importance of health insurance and how to best use health insurance coverage.
Additionally, they: 
Help clients select their Primary Care Physician, set up prescriptions, and make their first doctor's appointment. 

Educate on preventive health care. 

Setup profiles on insurance sites, show clients how to maximize benefits, and teach them how to use rewards offered by insurance companies.
So how successful are they?
The short answer? Very.
Since October of 2017 our Navigators have:
Helped over 27,000 people with insurance inquires.

Enrolled over 2,800 people into insurance programs (ACA, Medicaid, CHIP, etc).

Reached out to 16.1 MILLION people through TV and radio appearances and at outreach events, libraries, community centers, and clinics in San Antonio and the surrounding cities.
In the end, our Navigator program was established to ensure all populations have access to healthcare knowledge and programs. They serve as the "boots on the ground" to close the gap between clients and public healthcare information and systems. By doing this, they educate and empower all populations to better take care of themselves and, in turn, our communities!