La Misión Family Health Care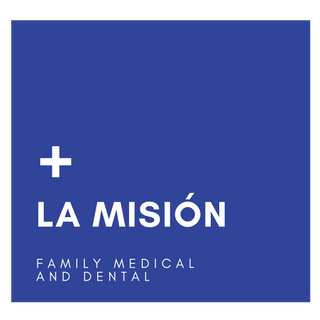 La Misión Family Health Care
Dental Program
19780 South US Hwy 281
San Antonio, Texas 78221
Monday – Friday, 8:00a.m. to 4:30p.m.
Call for an appointment.
210-626-0600
Our Services:
Dental Exams
X-Rays
Treatment for gum disease and cavities
Teeth Cleaning
Root Canals
Extractions
Fillings
Dental Hygiene Education
All new patients need to arrive 30 minutes before their scheduled appointment to complete a registration form. Bring proof of income for one month (include everyone in household who is employed), a utility bill (proof of address), and a photo I.D. (Texas I.D. or drivers license) if available.
We accept Medicaid, Medicare, and private insurance.
A financial assistance program is available based on income and eligibility. You will visit with an eligibility specialist who will determine your co-pay based on your family size and income. All payments are expected before services are rendered. Please call the clinic if you have any questions about registering.