DePaul-Wesley Children's Center
We serve children ages 6 weeks to 12 years old.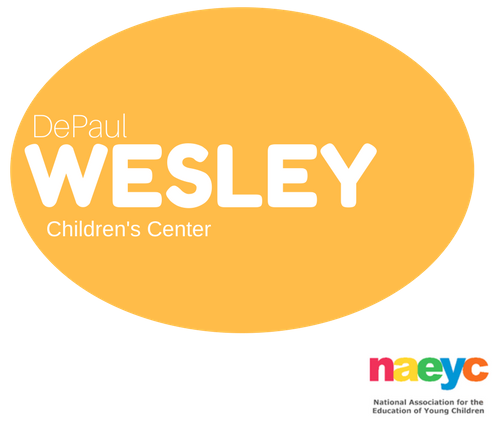 DePaul-Wesley Children's Center
1418 Fitch
San Antonio, Texas 78211
Right next to the Wesley Health and Fitness Center.
210-334-2390 to enroll your child or for more information.
Ages 6 weeks to 4 years
8:00 AM to 5:00 PM
Monday – Friday
Ages 5 to 12 years – After School Program
After school until 6:00 PM
Monday – Friday, school year
8:00 AM to 5:00 PM
Monday-Friday, summer
Early Childhood Education
Child care is provided in a developmentally appropriate safe and nurturing environment while you work or attend school.
The center is part of the Texas Early Education Model, a pre-kindergarten, research-based school readiness program that provides high quality teacher training, mentoring assessments, materials and resources.
Accredited by the National Association for the Education of Young Children (NAEYC) you can be assured that your children are in good hands.

In addition, two nutritionally balanced meals and a snack daily are served.
Tuition assistance may be available based on household income and size. CCS accepted.
The After-School Program picks up children at their schools and transports them to our facility. We provide a safe environment, a nutritious snack, and homework assistance.
In addition, the children have the opportunity for outdoor recreation, and they are exposed to topics and experiences that have disappeared from the regular class curriculum, such as music, art and building projects.